Mets Can't Keep the Good Times Rolling Against the 41-year old Adam Wainwright
By Scott Mandel
Adam Wainwright pitched into the seventh inning for his 198th win, Paul Goldschmidt hit a two-run homer and the St. Louis Cardinals snapped a six-game losing streak by beating the New York Mets 5-3 on Saturday.
Jordan Walker also went deep for the Cardinals (28-43), who began the day with the worst record in the National League. Brendan Donovan and pinch-hitter Dylan Carlson each had an RBI single as St. Louis won for only the fourth time in 17 games.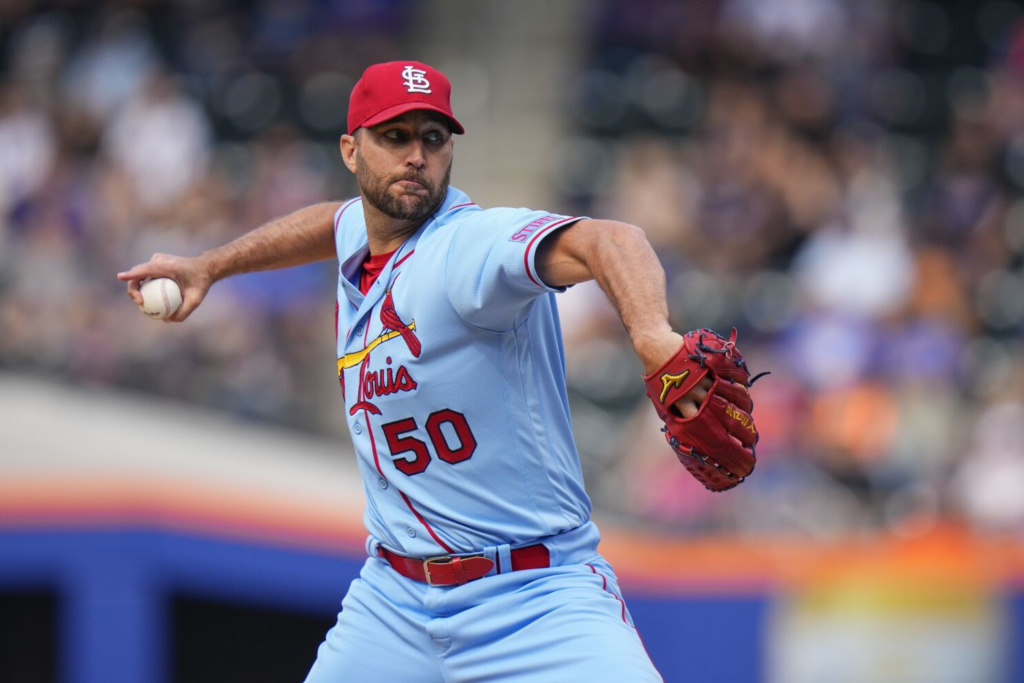 Wainwright wins his 198th
On a windy afternoon in Queens, Brandon Nimmo launched Wainwright's first pitch for his ninth career leadoff homer and second in five days. Luis Guillorme had a two-run shot for the fourth-place Mets (33-37), who have dropped 10 of 13.
Pitching at Citi Field for perhaps the final time, the 41-year-old Wainwright (3-1) tossed a season-high 6 1/3 innings. He needs two wins to become the fifth active pitcher with 200.
Wainwright gave up three runs and struck out three in his longest outing since last Aug. 28. He missed the first month of the season recovering from a groin injury sustained at the World Baseball Classic.
Wainwright made his big league debut against the Mets in September 2005, allowing three runs in an inning of relief. He was still a rookie reliever when he saved Games 5 and 7 of the 2006 NL Championship Series versus New York, sending St. Louis to the World Series by striking out potential winning run Carlos Beltrán at Shea Stadium. The right-hander has a 3.53 ERA in nine regular-season games (eight starts) at Citi Field and Shea Stadium.
Jordan Hicks, the Cardinals' third reliever, struck out three in the ninth for his first save since June 13, 2019.
Kodai Senga (6-4) took the loss after giving up four runs and striking out eight in 6 2/3 innings. The Mets fell to 19-2 when their starting pitcher goes at least six innings.
Guillorme made a rare start at shortstop after Francisco Lindor's wife gave birth early Saturday morning.
FINE AFTER 40
Wainwright is the second 40-something pitcher to face the Mets over the past two weekends. Pittsburgh lefty Rich Hill, who turned 43 in March, tossed seven innings of two-run ball in the Pirates' 14-7 win on June 9 — more than 16 years after his first appearance against New York, a six-inning stint for the Chicago Cubs on May 16, 2007.