Taijuan Walker Stakes Braves to 8-0 Lead in Mets Loss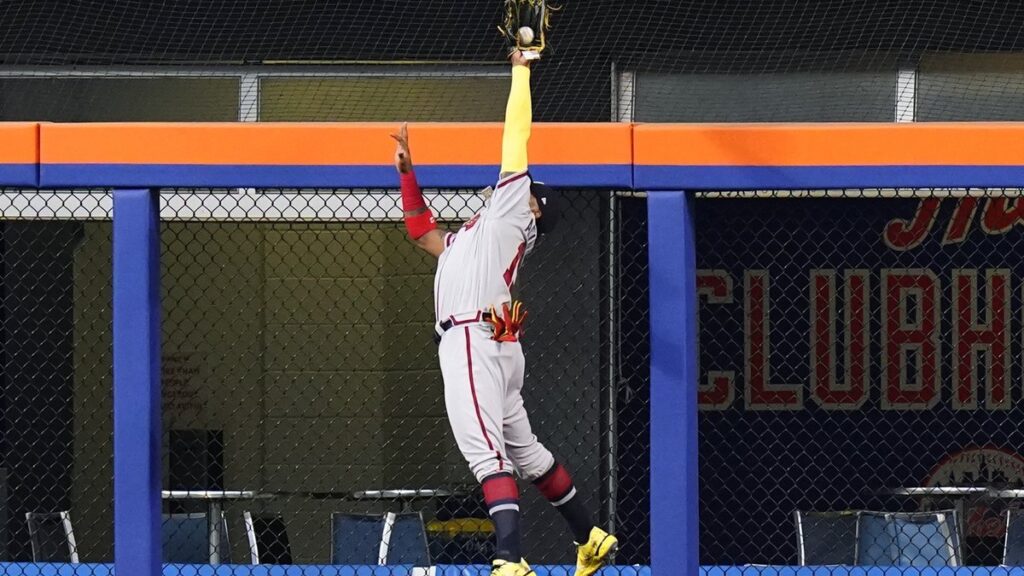 By Scott Mandel
From the moment the Mets ran up out of the dugout, through dramatic smoke generated by a smoke machine at the top of the steps, this game had the makings of the kind of tension and drama typical of August baseball between a first place team and a second place defending champion, chasing another championship.
Except it didn't start that way.
By Taijuan Walker's 10th pitch of the first inning, when he got his spikes caught in the dirt, stumbling and seemingly injuring a leg or hip as he pitched to Matt Olson, the game began to fall apart for Walker and the Mets.
He allowed a run scoring double to Olson, which followed a double by Dansby Swanson. Swanson walked home with the first run for the Braves.
Then Walker hit Austin Riley with a pitch putting two runners on for Eddie Rosario, who promptly hit a three-run homer on Walker's very next pitch.
It was 4-0 Braves before Mets fans had finished their pre-game ice cream.
To make matters incredibly weird and worse, with two out, Will Contreras, the Braves slow-footed catcher, dribbled a little roller to third base where Louis Guillorme was manning the position. Guillorme, developing a reputation as perhaps the best fielding infielder in the sport, incredulously let the roller keep rolling right under his glove for an error. This wasn't how the Mets planned the first inning of tonight's game.
The second inning started out just as poorly for Walker. Michael Harris, the Braves number nine hitter leading off the inning, laced an opposite field home run into left centerfield. It was now 5-zip Braves, while there was still daylight for this night game. Acuña then singled, stole second and came around to score on Dansby Swanson's broken-bat single before Matt Olson's 114.6 mph single knocked Walker out of the game after 50 pitches. The right-hander's velocity was down on all of his pitches, most notably his slider (-2.5 mph from his season average). 
"I just didn't have command of my fastball today," said Walker, who snapped a streak of 15 straight starts in which he allowed four runs or fewer. "My splitter was up, didn't land any sliders for strikes and I left balls over the middle of the plate and they hit me hard."
Trevor Williams provided important length to help save the bullpen, relieving Walker and throwing four scoreless innings.
Instead of rolling over, though, the Mets (67-39) made a game of it, getting within 8-5 by the fifth inning and eventually forcing the Braves (64-43) to use most of their high-leverage relievers, including closer Kenley Jansen. The Mets brought the potential tying run to the plate in the sixth inning before coming up short and having their lead atop the NL East trimmed back to 3 ¹/₂ games.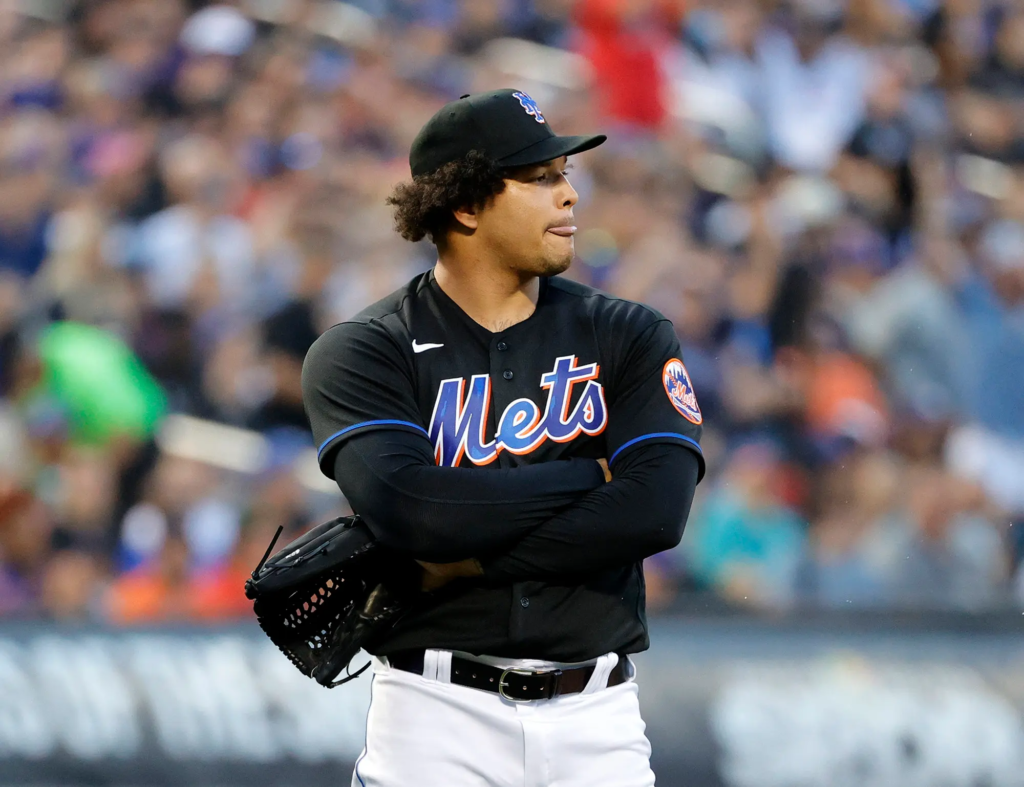 "It wasn't a good day for me," said Walker, who was tagged for eight runs on seven hits over one-plus inning. "I don't want it to happen in a big series like this, but it did and I'm going to move on from it. … My velo wasn't very good today either and I was leaving too many balls over the middle of the plate. I didn't do my job today and the bullpen had to wear it, which I'm not proud of at all."
No, it was not a good day for Walker, though the Mets did show some grit by putting runs on the board in the fifth inning, forcing the Braves to utilize their own high-leverage relievers with tomorrow's doubleheader coming up. The chess game continues with three more games in this series.