Giancarlo Stanton, Yankees Slugger, Moving Towards Hall of Fame Statistics Despite Injuries
At age 33, can Giancarlo Stanton put Hall of Fame numbers on the board?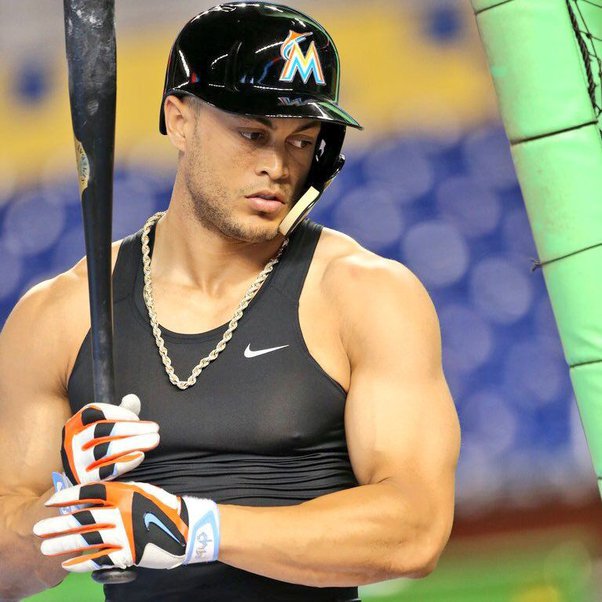 By Scott Mandel
Giancarlo Stanton hit two home runs today. He has 387 home runs for his career, at age 33. He has missed approximately 500 games to injury. Had he not missed those games, Stanton would probably have hit another 150 home runs, to give him something in the range of 540 homers, at age 33.
The way he's swinging the bat again, it's easy to imagine another three or four productive years left for Big Mike Stanton, the name he used until changing it to Giancarlo in 2012. In case you're wondering, Giancarlo Cruz-Michael Stanton was born in California in 1989. As a youth, Stanton excelled at baseball, basketball and football. Upon his graduation, he was offered scholarships at UCLA for football and Tulane University for baseball, and he chose the latter.
As a child, young Giancarlo grew tired of the ridicule and mispronunciations associated with his name. As a result, he began using the simpler and more conventional "Mike."
Under the name Mike Stanton, he was drafted by the Florida Marlins 76th overall in the 2007 MLB Draft. He made his debut for the Marlins during the 2010 season, hitting 22 home runs and 59 RBIs.
Instead of retiring with something approaching 700 home runs, which easily would've been within his reach, he will probably retire with a number closer to Mickey Mantle's 535 home runs or so. Not to mention 1300 RBIs. He's closing in on 1000 ribbies right now.
It's all predicated on whether Giancarlo Cruz-Michael Stanton stays healthy for the remainder of his career.
Hall of Fame consideration? Chime in with your opinion, below.