Giants Playing with Fire Not Closing Deal with Saquan Barkley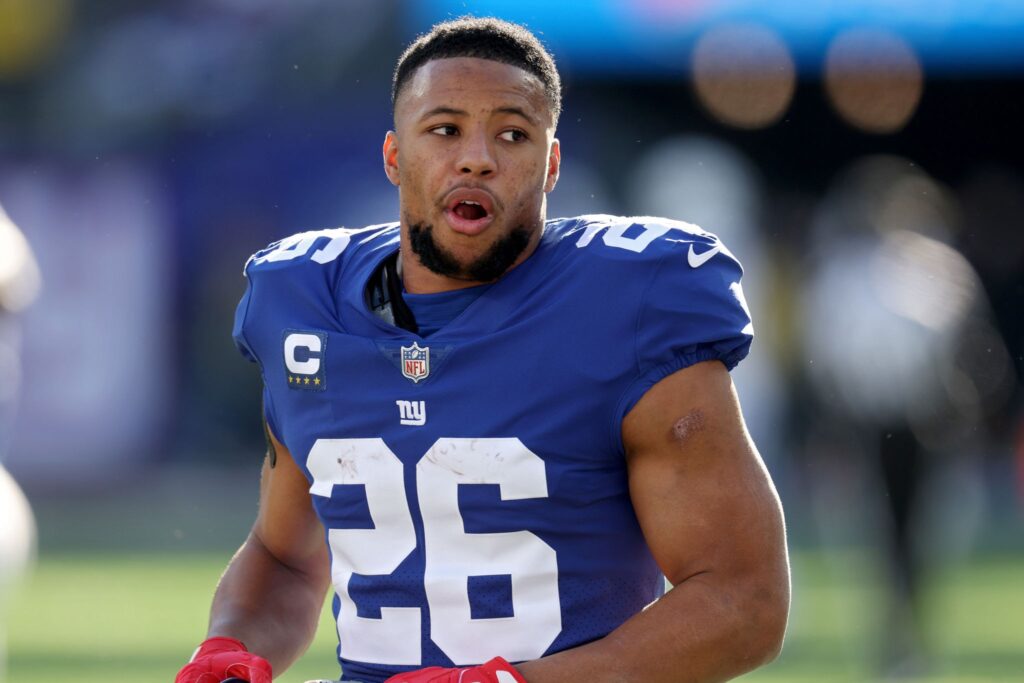 By Scott Mandel
The football Giants are taking an enormous risk with the Saquan Barkley contract, or lack thereof. Barkley is their best player. His production last season, 1,650 yards from scrimmage (which included 1,312 rushing yards) accounted for 29 percent of the Giants' total yards on offense. But, his being on the field also forced opposing defenses to play extra defenders "in the box" to stop his runs, leaving Giants receivers facing 1 on 1 coverages. His presence, alone opened up the Giants passing game.
We understand the running back position has become devalued with current NFL offensive schemes. Coaches believe they can plug in any number of replacements for a star running back and get similar production.
But, If Barkley sits out the season, their running back will likely be an unproven rookie named Eric Gray or a free agent veteran who's been cut by another team. Good luck with that.
The Giants coaching staff and management will be dealing with an unhappy locker room which will feel like the face of their franchise and the one player who can drive this team to another playoff appearance is being hung out to dry by management. When that feeling festers through an NFL locker room, you get a lot of "off the record" whispering about the organization. Not a healthy prospect. (Right, Tiki? We remember…)
It says here, Saquan Barkley will take his one-year deal at $10.1 million, not exactly chump change, play his ass off and hope the market for running backs changes after this season. to one of greater value.