Mandel's Musings: Maybe the Last Place Yankees Need to Start Fighting and Carousing, Like the Old Bronx Zoo Teams of the 1970s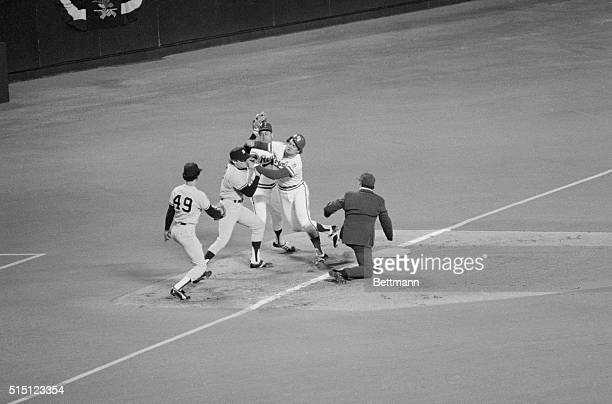 By Scott Mandel
Watching Yankee relief pitcher, Tommy Kahnle, beat up a cooling fan in the dugout yesterday in Anaheim while the Yankees were getting the hell beat of them again reminded me of how well-behaved this team is, in the era of good guy/Captain Aaron Judge and good guy/manager, Aaron Boone. Not to mention good guy/general manager/dead man walking Brian Cashman, whose roster construction of good guys who can't play anymore has sunk the Yankees into last place in their division, late in July of this season of discontent.
It says here, it is time to re-visit the kinds of winners who dotted the roster during the Bronx Zoo era. My friend, the author Peter J Golenbock, remembers it well since he wrote the book along with one of those spirited late 1970s characters, Sparky Lyle. Those guys knew how to party and fight (sometimes among themselves), party some more and ultimately, beat the hell out of their opponents on the field. Spearheading this talented but sometimes rabblerousing gang were the troubled but brilliant manager, Billy Martin and the troubled but aggressively unique owner, George Steinbrenner. Nobody would ever describe these two as nice guys. On or off the field.
Yankees fans of a certain age easily recall players like Thurman Munson, the gruff moody one and American League Most Valuable Player who also was the captain of the Yankees. He may not have gotten along well with Reggie Jackson, the self-proclaimed "straw that stirred the drink" for the team but nothing seemed to get in the way of winning, for those late 1970s Yankees.
The 2023 version of the Bronx Bombers needs an injection of spirit and fight into their calm, respectful, almost pious demeanor.