Mandel's Musings: New York Giants Go to 4-1, Defeating the Green Bay Packers as Daniel Jones Exhibits Leadership
Have the Giants discovered their QB of the future, in Daniel Jones?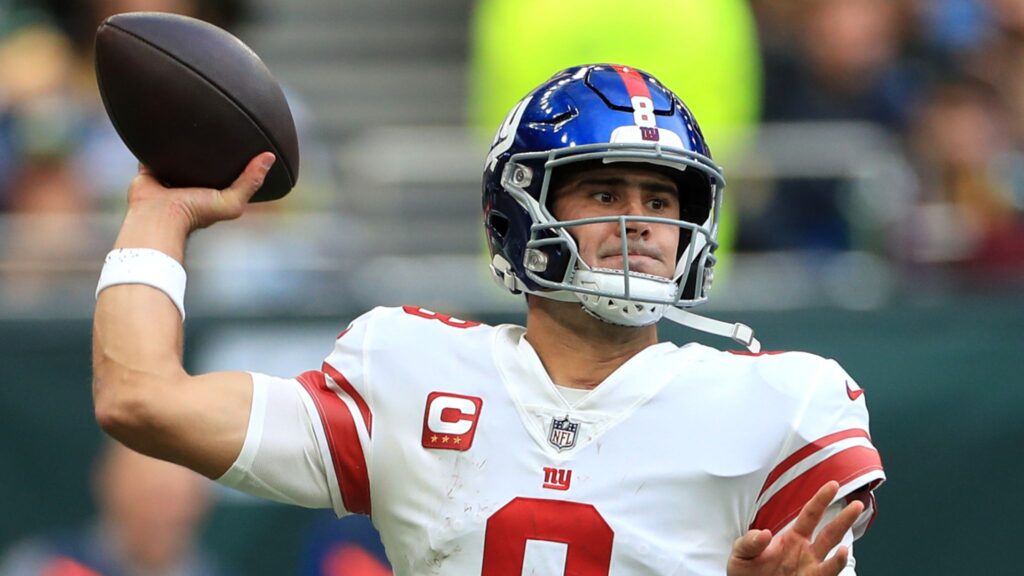 The New York Giants crashed the party on Sunday as they overcame a 14-point deficit to beat Aaron Rodgers and the Green Bay Packers, 27-22 in front of a Cheesehead-dominated Tottenham Hotspur Stadium on what marked the historic franchise's first game in London.
Saquon Barkley put the Giants ahead for the first time in the game with six minutes left as he darted to the outside on a two-yard touchdown run to cap a drive he had exploded into life with a 40-yard catch and run reception.
I just re-watched this game because, yes, I am a football nerd. I discovered something that should make the Giants organization happy. It looks like their quarterback, Daniel Jones, is developing into a leader and maybe, just maybe a legitimate starting quarterback in the NFL (which he certainly has not been for the three plus seasons he's been Big Blue's QB.
Today, Jones played hurt, with a moderate to severely sprained ankle incurred during the Giants last game seven days ago. As anyone who has experienced a bad ankle sprain will tell you, it's damn near impossible for that thing to fully heal in seven days no matter how heavily the trainers tape it.
No matter, Jones was excellent in crunch time, both passing and running the ball without Saquon Barkley on the field during the third quarter. Jones led the game-tying drive, a 15 play, 91 yard gem, during which he was seven for seven passing while gaining 25 yards running the ball on that bad ankle. And he did it against a team from Green Bay with a championship pedigree and a Hall of Fame quarterback in Aaron Rogers.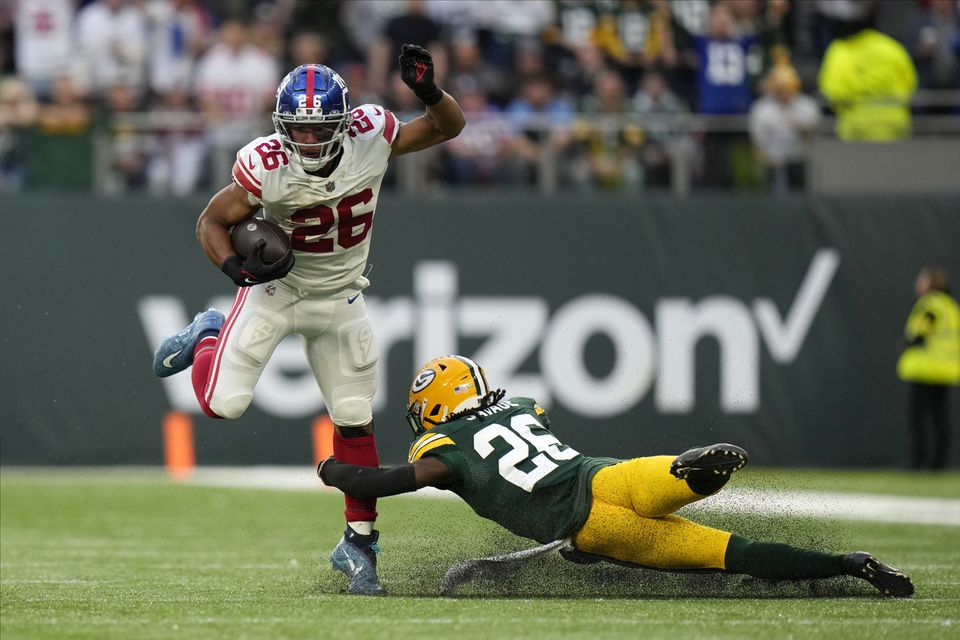 The Giants, who won four game all of last season (4-13) are now 4-1, under new head coach, Brian Daboll, who is now the early leader in the Coach of the Year running. Daboll's biggest challenge in taking over this sad, forlorn franchise was to resurrect some form of leadership from the quarterback position. Jones was inherited by Daboll and Joe Schoen, the new general manager from the previous and incompetent Dave Gettleman years and can easily move on from Jones as soon as his final year of his four-year rookie deal runs out at the end of this season.
However, Jones may just make that decision a little tougher for Schoen and Daboll, if he keeps playing and leading as he did, today.
Teammates notice this stuff. They see when the light all of a sudden turns on for a player. So do opposing players and coaches around the league.
It was one good day at the office for Daniel Jones, today. He looked like a winner for the first time in four years. The challenge will be in repeating this performance. We'll see.