Mandel's Musings: Matt Carpenter May be the Joe Hardy of This Generation (look up Joe Hardy, young'ns)
Carpenter "nails" Yankee home run record for most homers in first 30 games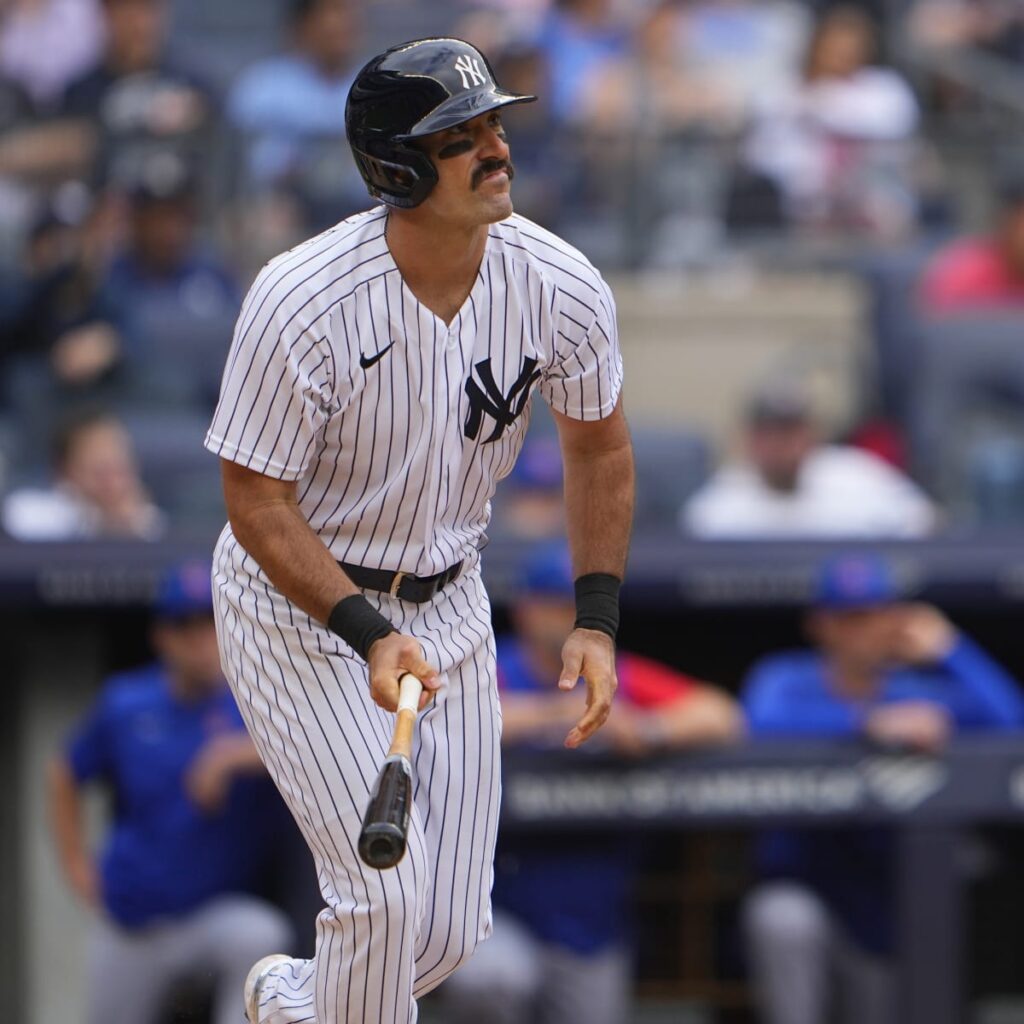 by Scott Mandel
Matt Carpenter, the long-time Cardinals star, was out of baseball at age 36. He had lost his swing. He couldn't hit anymore. It was time to pack up his stuff and go home.
A month before he became a multiposition sensation for the best team in baseball, the New York Yankees, Carpenter planned his retirement tour. He had told himself before the season began that if after a month with the Texas Rangers' Triple A affiliate, the Round Rock Express, he had not been promoted to the major leagues, he would go home and spend time with his wife, Mackenzie, and their two young children.
Six weeks in, Carpenter realized no call-up was imminent.
On May 19, he requested his release from Round Rock, and he drove home to Fort Worth, where he parked himself on his couch. His agent emailed about half the league, letting them know his client was available, but Carpenter had made peace with an unceremonious end to an 11-year career in which he made three All-Star teams, won a Silver Slugger at second base and four times received MVP votes.
Two months later Carpenter sits in the Yankees' dugout and cocks his head. "The thing that's so confusing to me," he says, "is that nobody responded [except] the best team in baseball."
That's not quite right: A few teams, including Atlanta and the Red Sox, reached out but could only offer spots in Triple A, and Carpenter had already decided he "wasn't just gonna put my family on the back burner to play minor league baseball," he says. Still, New York was the only team that was prepared to add him to the major league roster immediately.
Tonight, by some sheer miracle, Matt Carpenter, now of the New York Yankees is playing in his 30th game as a Yankee. Tonight, he has so far hit two home runs against the Boston Red Sox at Yankee Stadium in front of a packed house. Carpenter's 12th and 13th homers in these 30 games just set a franchise record. No other Yankee player, and that includes Babe Ruth, Lou Gehrig, Joe DiMaggio, and Mickey Mantle, in history had ever hit that many home runs in their first 30 games.
Welcome back to baseball, Matt Carpenter. Maybe Joe Hardy from Damn Yankees really does exist. Hardy made a deal with the devil granting him one last wish. Maybe Joe Hardy, I mean Matt Carpenter wished to become a Yankee. And, to become the biggest star in New York, hell, in baseball, for one last half season of the thrill of his lifetime, before old Matt Carpenter goes back home.