Mandel's Musings: Cashman/Yankees Playing a Dangerous Game with Aaron Judge, Yankees Fans, and the 2022 Season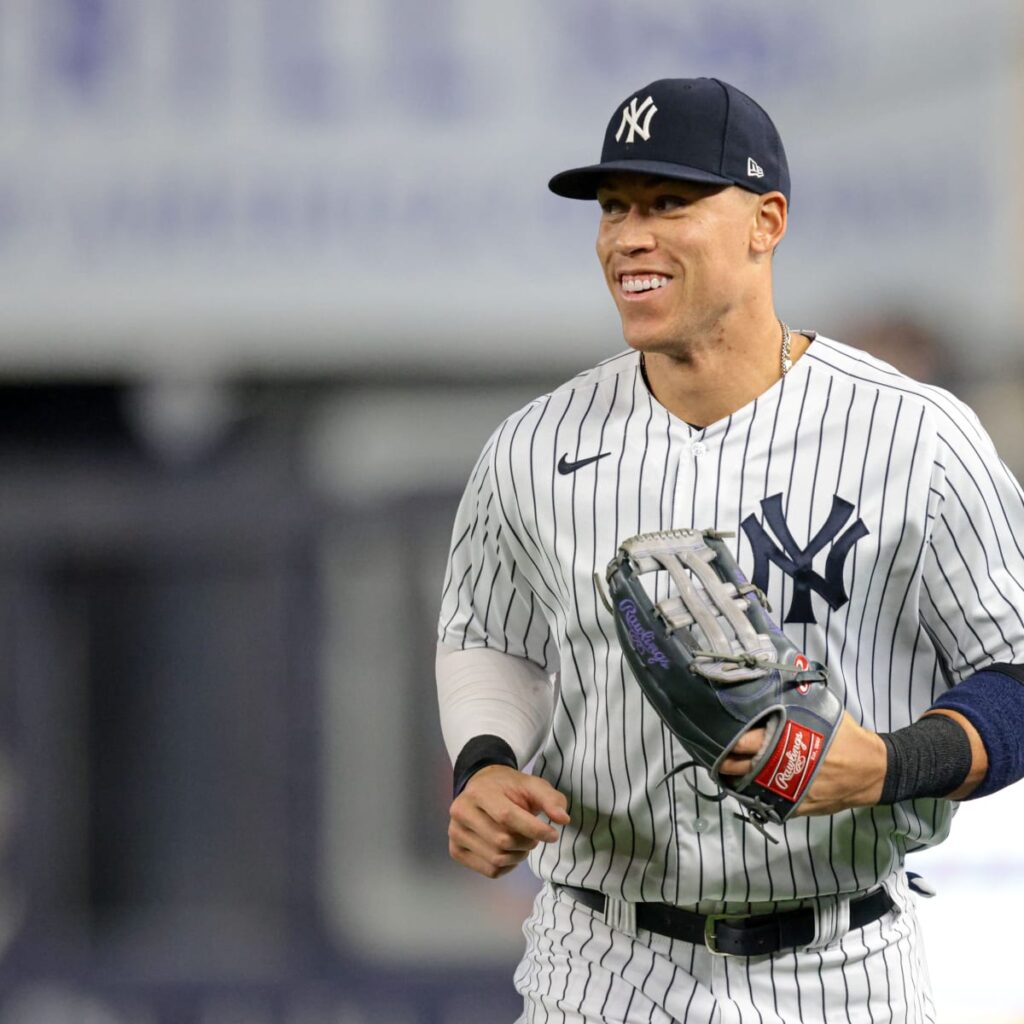 by Scott Mandel
The incompetent general manager of the New York Yankees, Brian Cashman, is playing a very dangerous negotiating game with Yankees fans, Aaron Judge's career trajectory and marketability, and with his own career as Yankees G.M. when he publicly announced the Yankees offer to Aaron Judge.
Judge, the star outfielder and best player on the sports' most famous franchise, is also one of the two or three faces of the sport across the country along with Mike Trout and I don't know who else. Suffice to say, Aaron Judge has been a very popular guy and a great player.
Judge and his agent chose to reject the Yankees last offer which, according to Cashman was for $234.5 million over eight years. Broken down, the Yankees deal would've Included paying him the $21 million arbitration request he asked for instead of $18 million, then adding seven years and $213.5 million, an average annual value (AAV) of $30.5 million for the last seven. That contract would have taken Judge, who turns 30 later this month, to age 36, a number when most baseball players, especially sluggers, are past their prime (unless your name is Barry Bonds or Nelson Cruz, who may have their own little secrets to longevity and peak performance).
An excellent offer, on surface, isn't it?
Except that Aaron Judge, one of the faces of the sport, is also one of the top five players in the game. Even if you want to debate it, there is nobody who would not put him in the top 10.
So, Aaron Judge turned it down. Unless the Yankees up the offer, he will become a free agent on the day this current season ends. He is gambling $213.5 million he will stay healthy and productive this season then go into free agency when 30 major league teams will have the opportunity to sign him. If Judge plays very well this year, there will be a bidding war amongst the Yankees and a handful of other wealthy clubs (sorry Kansas City and Oakland) for his services.
But, by sharing the Yankees offer to his most popular and best player with the public, Brian Cashman has not only disrespected Aaron Judge but has turned a large chunk of the Yankees fan base against Judge. Last night, the right fielder struck out with two men on base, late in the game. Instead of the typical booing, borne out of the frustration of not getting the runs in, there were thousands of additional "editorial" comments ringing through Yankee Stadium related to Judge turning down the big money deal.
"Come on, you bum. $30 million ain't enough money for ya?"
The Bronx crowd was, all of a sudden, getting on their favorite son. Being booed is part of being an athlete, especially in NYC, but Aaron Judge has never been booed. He is just one of those guys who is likable (and marketable) in every way. And accessible.
Brian Cashman and Yankees management (we see you hiding behind Cashman, Hal Steinbrenner) is the reason. They are strategically instigating a fan reversal against their best player and asset in order to cover their own rear ends, which has not won a championship in 12 years. It's going to backfire, significantly.
We are at game number four of the 2022 season. The Aaron Judge story has been the biggest and most constant one coming out of Yankee land. It's going to be distracting for the team, distracting for the player, and distracting for the 50,000 fans who show up for the games. The manager, Aaron Boone, had to take questions from the press after the game last night. Not about the game but about Aaron Judge's contract. This could turn into a season killer.
Cashman and Steinbrenner, have they been doing for the last decade plus, have screwed up again.
Below is a graph of the top 20 highest paid players in baseball, on an AAV basis. Where would you place Aaron Judge on this list? Judge and his agents clearly put his AAV above that of the Yankees offer, which is $29.5 million per year for seven years.
Below is our list of the 20 largest contracts in MLB history by average annual value (AAV). Please note that if a player was already under contract and signed an extension, only the new money counts. For our list of the 20 largest contracts in total dollars, click here.
1. Max Scherzer, Mets: $43,333,333.33. Free agent contract signed November 2021
t-2. Mike Trout, Angels: $36,000,000. Extension signed March 2019
t-2. Gerrit Cole, Yankees: $36,000,000. Free agent contract signed December 2019
4. Carlos Correa, Twins: $35,100,000. Free agent contract signed March 2022
t-5. Stephen Strasburg, Nationals: $35,000,000. Free agent contract signed December 2019
t-5. Anthony Rendon, Angels: $35,000,000. Free agent contract signed December 2019
7. Zack Greinke, Diamondbacks: $34,416,667. Free agent contract signed December 2015
8. Francisco Lindor, Mets: $34.1MM. Extension signed March 2021
9. Trevor Bauer, Dodgers: $34,000,000. Free agent contract signed February 2021
10. Nolan Arenado, Rockies: $33,428,571. Extension signed February 2019
11. Justin Verlander, Astros: $33,000,000. Extension signed March 2019
12. Corey Seager, Rangers: $32,500,000. Free agent contract signed November 2021
t-13. Miguel Cabrera, Tigers: $31,000,000. Extension signed March 2014
t-13. David Price, Red Sox: $31,000,000. Free agent contract signed December 2015
t-13. Clayton Kershaw, Dodgers: $31,000,000. Extension signed November 2018
16. Clayton Kershaw, Dodgers: $30,714,286. Extension signed January 2014
17. Mookie Betts, Dodgers: $30,416,667. Extension signed July 2020
18. Jose Altuve, Astros: $30,200,000. Extension signed March 2018
19. Jacob deGrom, Mets: $30,125,000. Extension signed March 2019
t-20. Manny Machado, Padres: $30,000,000. Free agent contract signed February 2019
t-20. Max Scherzer, Nationals: $30,000,000. Free agent contract signed January 2015