Mandel's Musings: Yankees Lose Six Players to Covid Protocol – Not All Were Vaccinated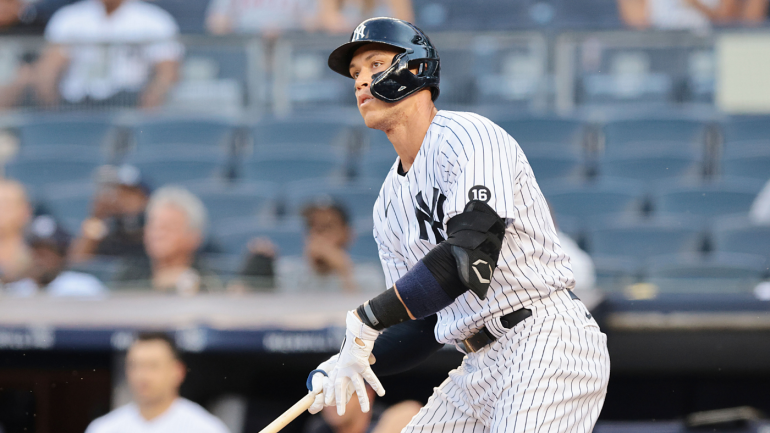 by Scott Mandel
Of the six New York Yankees players who have just been diagnosed with Covid, evidently, not all of them were vaccinated. We cannot find out who they are because of privacy laws concerning personal health disclosure but, suffice to say, the rules of the road in 2021 regarding concern for the health of one's co-workers' health, if not for their own, have changed. Viruses do that sort of thing, especially the deadly kind.
On Thursday, general manager Brian Cashman told reporters that the Yankees had three positive cases and three that were pending. All six were later confirmed to be positive. The six players — Jonathan Loaisiga, Nestor Cortes, Wandy Peralta, Aaron Judge, Kyle Higashioka, and Gio Urshela — were placed on the COVID-19 list.
These athletes live together every day, on the field and in the sweaty, steamy locker rooms. They travel together and they go out for food and a few pops together after games. It says here, the audacity of not doing whatever they can to protect their teammates is grounds for some form of dismissal from the organization. It may be permanent or temporary but it should be designed to help the team retain its ability to field its players for the games that fans are paying exorbitant amounts of hard-earned cash to attend. And, to watch the best players play, not minor leaguers.
Those players who have chosen to not be vaccinated, for whatever personal and legitimate reasons they may have, should no longer be allowed in the locker room or on the field. They should continue to get paid for some period of time, but not for the length of their entire contracts. The courts can handle that one. But, giving these potential carriers and spreaders of a deadly virus means they cannot be allowed anywhere near their place of work until they decide to get vaccinated. I would think this topic is creating enough acrimony within teams, especially among those who are supporting families consisting of elderly and young people, for it to be a regular debate.
It is time for management and player's association leaders to get together on a policy. In all professional sports. And, that goes for amateur athletics, as well.
Freedom is a right but it comes with rules, too. You cannot drive a car without being licensed. You cannot travel overseas without a passport. You should not be able to enter public spaces without a mask or, proof of vaccination, Otherwise, you are a public safety risk.
Rules matter. So does basic consideration and concern for fellow human beings in times of collective danger.