Mandel's Musings: Kevin Durant Can Enter Elite Territory If He Leads Nets to Series Win Over Bucks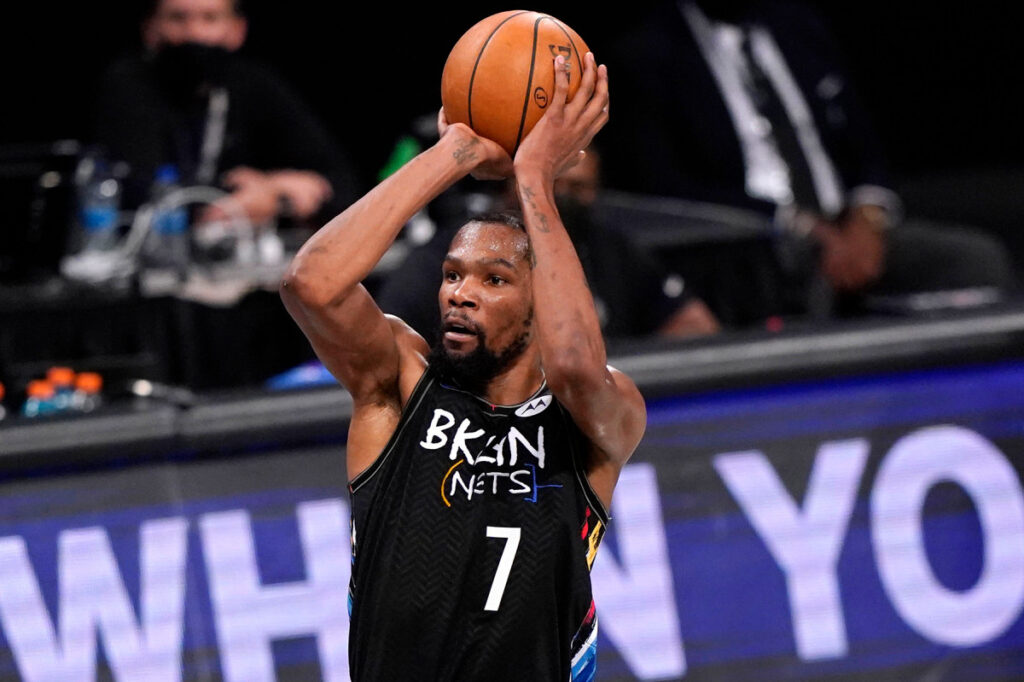 by Scott Mandel
The mountain of elites.
It's exclusive real estate in the NBA. You cannot just buy land on it, you have to earn it.
Tomorrow night, when the Brooklyn Nets take the floor in Game 5 of the Eastern Conference semi-finals, this will either turn Kevin Durant into a landowner in the rarified air of the mountain or, his legacy will remain, just another case of a great player who couldn't push his injured or undermanned team across the finish line, like LeBron or Jordan or Bill Russell did.
If Durant somehow wins this semi-final series by carrying the supporting players on the Nets on his back to the next round without the injured James Harden and Kyrie Irving, it will be nothing short of miraculous. But for elite performers in sports, miracles are supposed to happen.
A series win vs. the Bucks and Durant can begin to pour the foundation on his piece of real estate, next to LeBron and Jordan and Russell. An NBA championship and he can permanently move into his "place" on the mountain of elites.