Mets Can Only Dream of What Could Have Been As Matt Harvey Wins Third in a Row Today – for Baltimore while Stephen Matz is 4-0 – for Toronto. Wheeler and Montero Ripping It for Braves and Mariners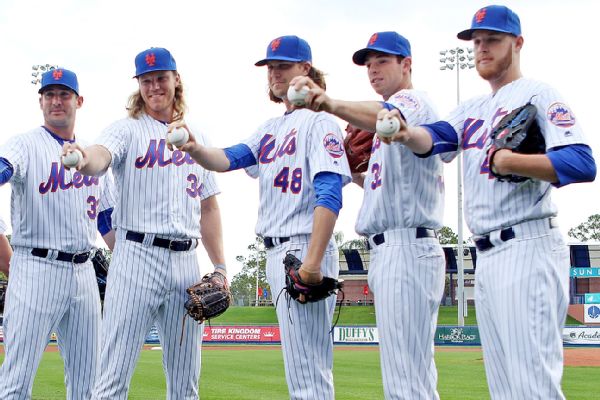 by Scott Mandel
Matt Harvey, the once and future ace of the New York Mets pitching staff in 2013, won his third game in a row today, for the lowly Baltimore Orioles, beating Oakland on the road.
Stephen Matz, the once and future fireballing lefthanded local boy from Long Island, New York is currently 4-0 and pitching lights out – for the Toronto Blue Jays.
Zack Wheeler, the tall righthander with the 99 mph fastball, pitched today for the Atlanta Braves. Against the Mets.
Rafael Montero, who was going to become the next Pedro Martinez as a 21-year old reed-thin righthander with a 97 mph fastball and perfect control, is now the closer for Seattle. That's in the state of Washington, out that way somewhere. Montero is throwing BBs and getting saves.
They, along with Noah Syndergaard, who hasn't pitched in more than a year since Tommy John surgery, and a guy named Jacob deGrom were going to win 10 world championships in a row (at least) for the Mets. A starting pitching staff consisting of xix top of the rotation aces, in their mid-20s. All throwing 95-99 mph, on the black, dominating National League hitters.
Amazing how "stuff" happens.