Jarred Kelenic May Become the Mets' Next Nolan Ryan for Jim Fregosi Nightmare Trade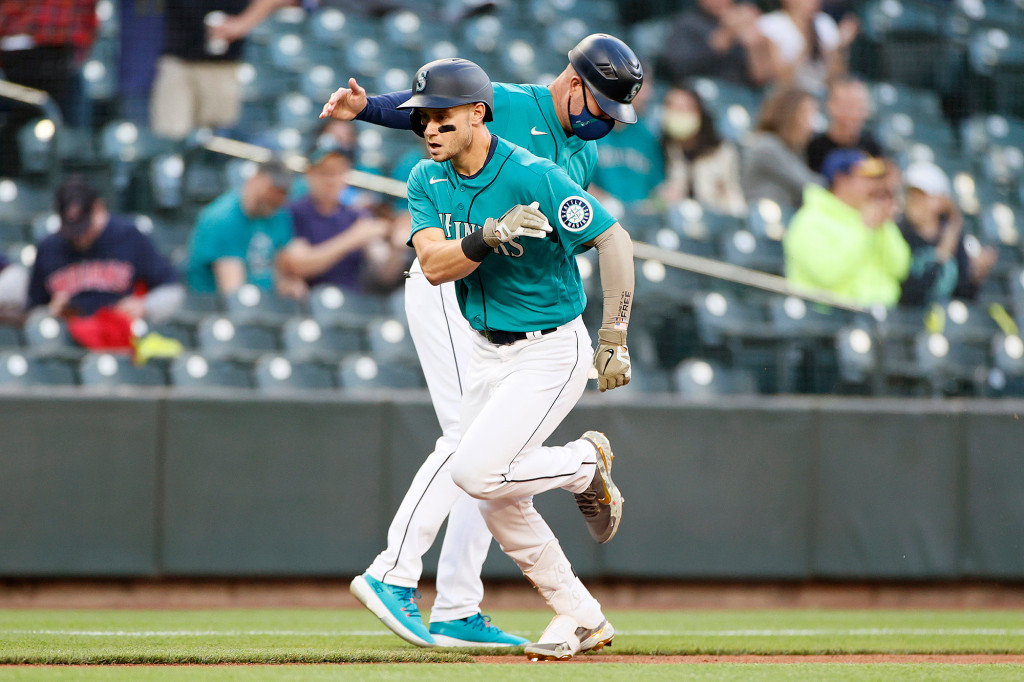 by Scott Mandel
The Seattle Mariners won a baseball game last night over the Cleveland Indians. Who cares, right? Well, if it turns out that this game was a precursor for what baseball fans may be looking at for the next decade or more, New York Mets fans may end up caring more than they would like.
When they see how the Mariners won, with several contributions from former Mets prospects, Mets fans can only hope it will not bring on a terrible case of a disease specific to longtime fans of the Mets called FPTSD (Fregosi Post Traumatic Stress Disease).
Seattle received excellent starting pitching from one Chris Flexen, a 26-year old former Mets pitcher who mostly was unable to pitch past the second innings of games he started as a Met because of underwhelming velocity and poor command of his pitches, a deadly equation for a major league pitcher. Last night, Flexen pitched into the 6th inning allowing only five hits and one run. He improved his record as a reliable Mariner starting pitcher to 4-1, lowering his earned run average to 3.46 in seven starts for the Mariners. His stat line as a Met included a record of 3-11 and an earned run average of 8.07 in 27 games. In 68 innings pitched for the Mets, he allowed 91 hits. The light appears to have turned on for Flexen since leaving the Mets. Or, maybe it's the coaching/confidence building Seattle offers that the Mets could not?
The game was saved by Rafael Montero, the former Met fireballer who was going to be the next Pedro Martinez, except he never developed confidence in his ability at the major league level, as a Met. Coincidence he has discovered it, elsewhere?
Sam Haggerty, Another highly rated Mets minor leaguer, has turned himself into a useful utility player in the majors who can play several positions. Haggerty went 2 for 3 last night, doubled, scored two runs, while playing right field.
Last but not least, the most frustrating event of all for Mets fans was the performance of outfielder, Jarred Kelenic, the 21-year old former Mets #1 draft choice in 2019 who was traded along with lefthanded starting pitcher Justin Dunn in exchange for the steroid-suspended Robinson Cano and erratic closer, Eduardo Diaz.
Kelenic started the second game of his big league career, going 3 for 4, with two doubles and a home run, driving in three runs, while leading off and playing left field. The precocious 21-year old is ranked as the second best prospect in the entire sport by Baseball America, the respected rating/scouting service, so his performance and projection of future performances of similar results are not a surprise. The kid is a five-tool player who can hit, hit for power, run, field, and throw at the highest levels. No surprise of his ability. What may be the bigger surprise is when the Mets decided they could acquire Cano, who was being paid $30 million dollars per year and Diaz ($10 million) for two very young and talented players, who also happened to be making the major league mininum salaries of $600,000 each.
The Mets' loss may turn into baseball's gain as the sport may be looking at its next superstar in Kelenic but that is little consolation for poor Mets fans. The previous Mets mgmt. team, led by Fred Wilpon, his son, and Brodie Van Waggenen, were not known for being the savviest of wheeler dealers. But these recent transactions, trading young players with potential stardom in front of them for a decade or more is going to lead to nightmares among their fan base.
Trading young Nolan Ryan for the over-the-hill Jim Fregosi in 1971, 50 years ago, left deep scars in the collective psyche of the Mets fan base. Those scars have been passed down generations. Mets fans certainly may not wish anything bad on young Jarred Kelenic but they also hope he doesn't turn into the kind of Hall of Famer Nolan Ryan turned into. Deep down, though, Mets fans expect this kid to be baseball's next big thing and have their noses rubbed in it with every great season the kid has. It's just the way things are, around the Mets. They're used to this.