NY Giants Arriving for 2020 Training Camp. Masks and Everything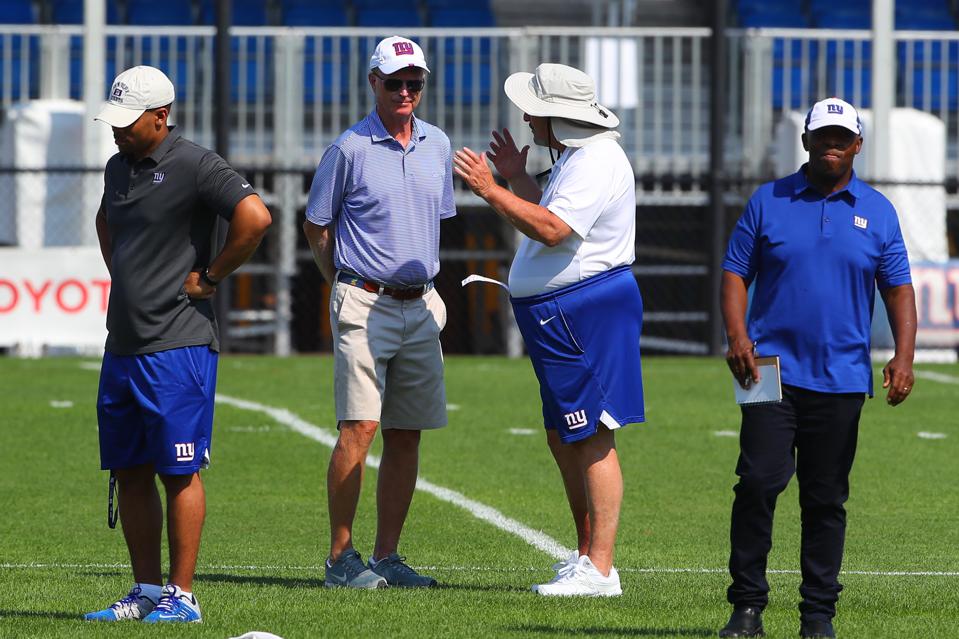 By Scott Mandel
It's game on—or more accurately, training camp on, for the NFL after the league and the NFL Players Association finally resolved their remaining differences regarding operational and financial matters that had threatened to end the season before it had a chance to get off the ground.
The Giants rookies have already reported for camp. By Sunday, they will have completed the mandatory five-day testing period in which they were to have taken a COVID-19 test on reporting day (July 23) and again on July 26.
Both tests must be negative if they are to be allowed to begin training within the sterile environment the team has set up to be based out of MetLife Stadium.
The veterans are due to report for their five-day testing period on July 28. There will be an established schedule (as laid out by SI.com's Albert Breer), who also reports that walk-through practices will be permitted during the strength and conditioning part of the schedule.
Schedules aside, the Giants will have no shortage of storylines this summer, ranging from what new head coach Joe Judge's practices and command of the team will look like to how the new offensive and defensive schemes will take shape.