Mandel's Musings: Former "Can't Miss" Pitcher, Manny Banuelos Getting Last Chance with Yankees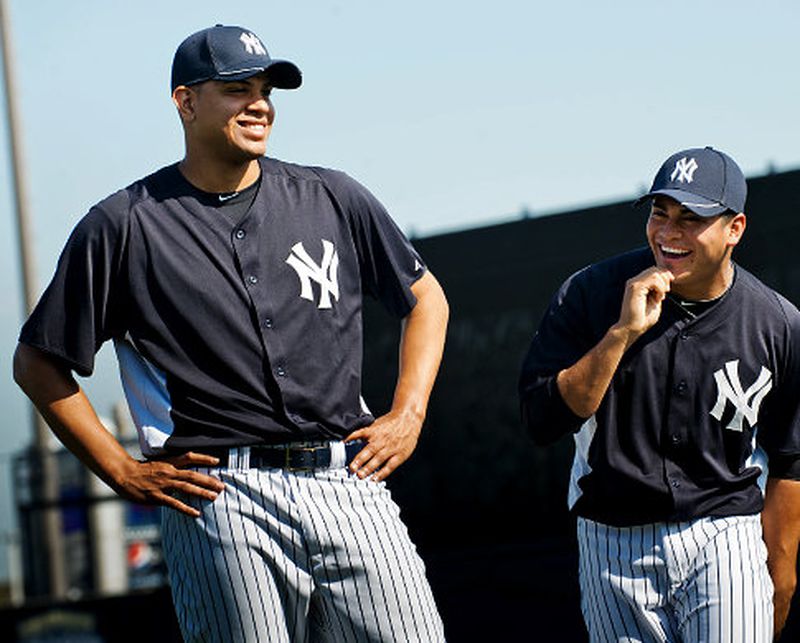 by SCOTT MANDEL
Nice to see Manny Banuelos pitching two scoreless today, with three strikeouts for the Yankees vs. the Phillies.
Who is Manny Banuelos?
The Yankees originally signed him as a 19-year old lefthanded pitcher from Mexico in 2010. He became one of the top 50 prospects in the sport, according to Baseball America, and, the Yankees fourth highest rated overall prospect in their system, by 2012.
Banuelos came along at the same time as the 6'8″ fireballing Dellin Betances and Andrew Brackman, another 6'10" hard thrower from N.C. State. The three pitchers came to be known as the Killer B's. Only one of them, Betances, became a star in the major leagues.
Injuries to his shoulder and elbow followed Banuelos, then, surgeries and subsequent struggles on the field.
Mariano Rivera saw Banuelos pitch in spring training 12 years ago, calling him the best pitching prospect he'd ever seen. That observation encompasses many years and pitchers Rivera had observed.
In recent years. Banuelos has pitched in Korea and Japan, then, back to Mexico, a baseball nomad in search of his old "stuff." The Yankees must see something in him or, perhaps feel badly for how his career has evolved but they signed him this past January. Today's solid outing is a great start.