Jets' Owner, Christopher Johnson: "Adam Gase Is Our Coach. Period"
Jets owner, Christopher Johnson gives vote of confidence to his 2-7 head coach, Adam Gase. Another mistake by this franchise.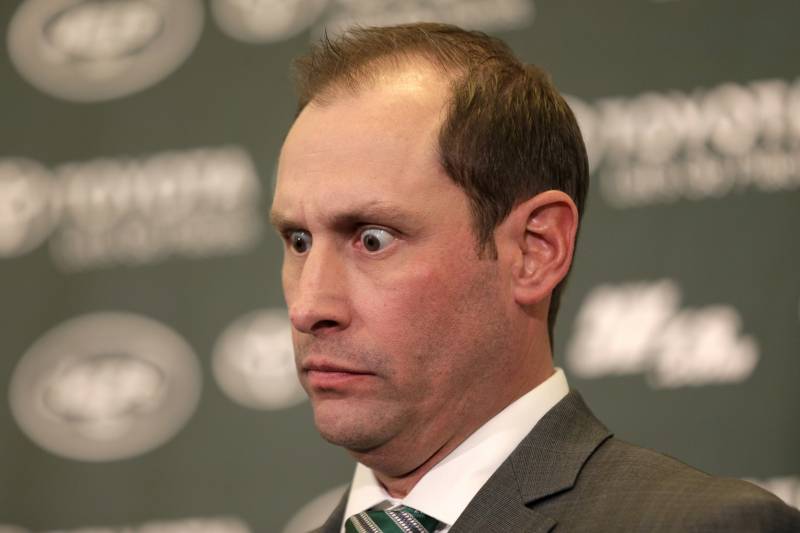 by Scott Mandel
So the Jets owner, Christopher Johnson, publicly pronounced that his choice of Adam Gase to be the head coach of the New York Jets on January 3rd of this year has been rewarded with the kind of progress all of us sane football fans can easily perceive.
I mean, who wouldn't think a 2-7 football team wasn't showing progress, right? Perhaps, the Jets "big win" over the 2-8 New York Giants changed everyone's thinking around Jets land. But, is their thinking rational?
Here's the thing. The Jets stink. Their offense, which is Gase's baby, stinks. Their defense stinks. Their special teams stink.
So why is Christopher Johnson sticking with Adam Gase, then? One reason and one reason only.
Sam Darnold, the young quarterback drafted last year who has seemingly regressed in this, his second season as an NFL starting quarterback. Johnson and the Jets' hierarchy are protecting Darnold from the awful prospect of having a winning head coach come in next season, with a winning track record and mucking up Darnold's development.
We agree, with Johnson, but only to the extent the young quarterback should have the benefit of continuity within the offensive system Gase installed this year. But, It would not ruin Darnold's career to go into yet, another system next season if Gase was relieved of his duties. Darnold, still only 22-years old, is talented and mobile, a prototypical modern quarterback in today's NFL. His weaknesses of ball security and decision-making with many of his throws are fixable by any coaching staff, and are separate issues that have been a part of his history, going back to his college days at USC.
I am convinced this head coach is not going to be successful. He does not appear to have the personality or leadership skills to coach 53 players and the three platoons of a football team. he focuses on offense the way Rex Ryan focused on defense.
The reality is, his offensive systems have not proven successful in the past nor hase his play-calling been viewed as groundbreaking in any way.
If I'm running the Jets, should a better option than Adam Gase present itself, if a coach with a long career of winning and getting his teams into the postseason become available, I would get rid of Gase in a second. The still young Darnold can adjust to a third system. Especially when the current system sputters, anyway. And. before we start talking about offensive lines and injuries, always know that every NFL team has the same issues with offensive lines and injuries.

Mike McCarthy would have had this team in a better place than 2-8, or whatever their record is.