Mandel's Musings: Richard Pitino Beats School that Fired His Father, Rick Pitino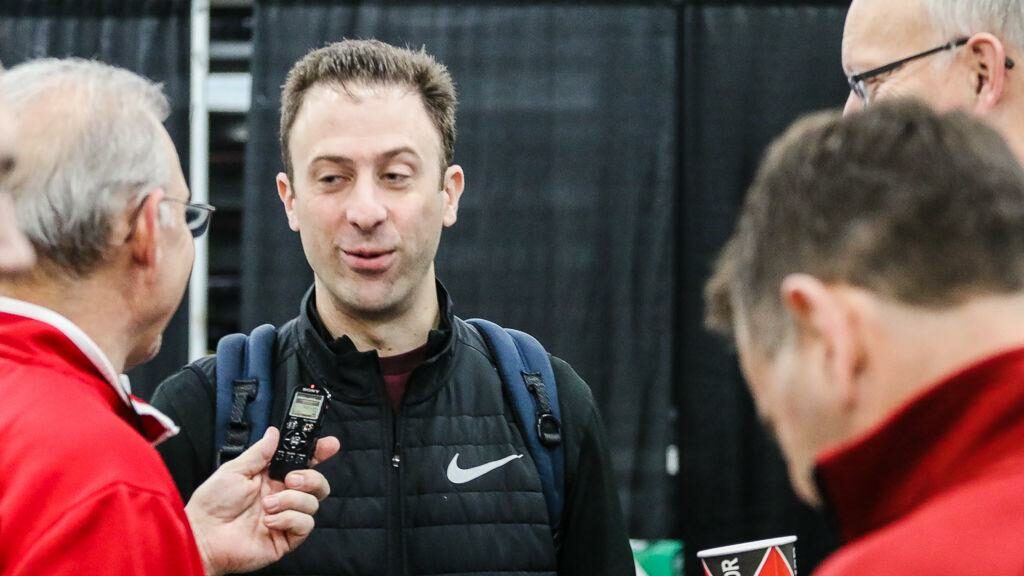 University of Minnesota head basketball coach, Richard Pitino, the 35-year old son of legendary coach, Rick Pitino, will never admit to getting a little more satisfaction than usual from today's surprise win over the heavily-favored Louisville Cardinals, but you know he is dancing the two-step inside his head and his heart.
The satisfaction he is undoubtedly feeling comes from his 10th seeded underdog Gophers winning a huge opening round NCAA tournament game over the seventh-seed Cardinals, truly a landmark victory for Minnesota, never known as a basketball school, let alone a power in the sport.
But, the other reason Richard Pitino is doing his little dance is because of who he and his kids defeated this afternoon. The same school that fired young Pitino's father two years ago after scandals in the athletic department and within the basketball program were, in part, blamed on his father's malfeasance. To this day, senior Pitino denies any knowledge of what was transpiring around him but, school administrators had to blame somebody. Pitino, a Hall of Fame coach who has won two NCAA titles with Kentucky in 1996 and Louisville in 2013, along with head football coach, Bobby Petrino, were the scapegoats.
Younger Pitino's Minnesota team defeated the Cardinals, 86-76, thereby busting everyone's brackets on Day One. But the real storyline of this game remained the Pitino story, as much as the Minnesota coach tried to deflect interest in it.
And, now, Minnesota awaits the winner of the Michigan State-Bradley game, to decide which team will advance to the sweet 16. Nothing could be as sweet for the Pitino family than today's victory over Louisville.