Dark horse presidential candidate? Straight talker. Authentic. 1950s haircut. Senator Jon Tester. Tester is from Montana.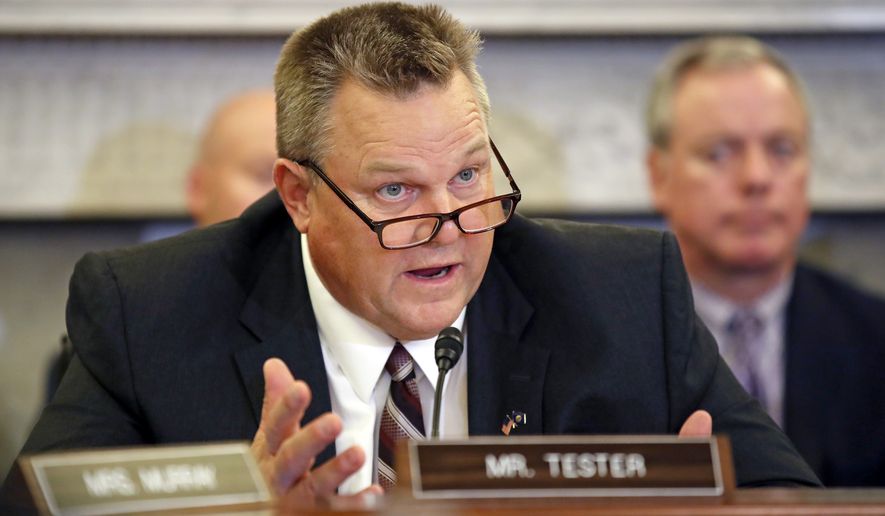 Pro Football Focus, a highly respected chronicler of all things football, now has the NY Giants, with the sixth pick in the 2019 draft, choosing Kyler Murray, the Doug Flutie-sized QB from Oklahoma.
Murray just announced today he is declaring for the upcoming NFL draft instead of taking a standing $5 million offer from the Oakland Athletics baseball team to scratch his way up the minor leagues, albeit, as a rich man.
This kid is small, even for major league middle-infielder standards. He's smaller and shorter than either Seattle's QB, Russell Wilson, or Flutie, but is an athletic freak who also has excellent football instincts. The kid is a play maker with a strong arm and touch on his throws. But, he's a freaking dwarf at 5'8 1/2″, 190 lbs. He's listed at 5'11". Yeah, right.
If PFF is correct in its assessment, the Giants, who in no particular order of importance need edge-rushers, linebackers, D-backs, and O-Linemen will set their franchise back several years if this quarterback is chosen, and he doesn't make it. Since the NFL doesn't have a whole lot of pint-sized QBs these days, it's hard to project how Murray can operate behind behemoth offensive linemen or how quickly he'll get up when he's hit squarely in the chest by a 260 lb. human missile, aka, NFL linebacker who is just as fast as he is.
Teams with 4-12 records must acquire game-changing, generational players in that first round, like Saquan Barkley, or Eli Manning.
I'm hoping, for the Giants' sake, PFF is off the mark. Mistakes, particularly at the QB position, the most important position on the field, cannot be fixed in short order. Get it right the first time or, you won't get another opportunity to go through the QB crap shoot in the draft unless you go 4-12 again. How fun that would be?
PFF also has Jacksonville, the team choosing behind the Giants with the seventh pick, going for the 6'4″, 240 lb. QB from Ohio State, Dwayne Haskins, a more traditional pocket passer with a gun for an arm.
I'm hoping the Giants take one of the safe and boring picks, if they drop down to them. Guys like the offensive lineman from the University of Alabama, Jonah Williams, or the shutdown cornerback from Georgia, Deandre Baker won't excite the masses like a quarterback might but they will be boringly efficient or, maybe great, for the next 10 years.
This upcoming draft now has more than a little intrigue, with the teeny Oklahoma Kid now in the mix. The last short (in stature) QB to come out of Oklahoma was Baker Mayfield, who reignited Cleveland's football heritage as a rookie this season. We will soon find out if it's the system being coached in OK or if that school is having a run of extreme luck in producing small QBs with big talent.
We want to thank you for visiting us. We've been around for awhile, you know. The first Super Bowl we covered was the Giants-Ravens in 2001. We've been doing this for 18 years.
With your comments and observation, we are coming back with a new feel, new features, lots of vids, a regular podcast, and hopefully, a good visit for you guys. And, we will be asking you to partner with us.
For those of you who may be considering a career as a Sports Reporter, stay tuned. We will be putting together contests for you to submit your own stories about your high school or college teams. And, if you take a couple of cool videos of the action, we'll publish it for you and you will get your first writing credit, here on SportsReporters.
We look forward to partnering with you!! Keep giving us feedback. We read every single post from you
Scott Mandel – Editor