NBA Legend Lance Stephenson Taking his Talents to China
Lance Stephenson is reportedly heading to China to entertain those fans this coming season.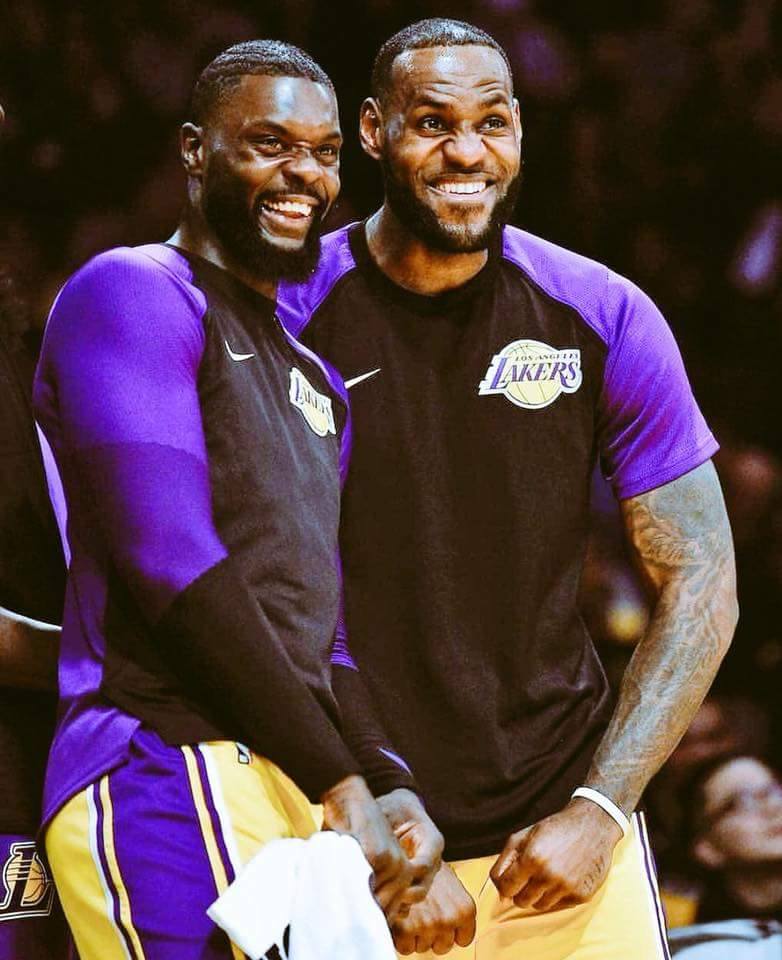 by Scott Mandel
Old buddy, Lance Stephenson, the Coney Island, Brooklyn kid who made it to the NBA and became better known for his on-court antics than his sometimes superb basketball talents, is about to sign a contract to play in China next season.
According to Chris Haynes of Yahoo Sports, Stephenson agreed to a one-year, $4 million deal with the Liaoning Flying Leopards of the Chinese Basketball Association.
"Born Ready," as he was called when he was 14-years old, and dominating the blacktop playgrounds of New York City against much older players, found his market in the NBA had apparently dried up at age 29. He was unable to get an offer for this upcoming season after the Lakers, his last employer, did not extend the one-year deal he signed with them last year.
His career should have been more productive than it turned out. His talent level, on both sides of the ball, was considered by many to reside in the elite section of the NBA. But, some combination of career-long immaturity, entitlement, cockiness, and corniness mitigated his talent, in the eyes of many NBA executives.
He was a constant triple-double threat during the 2013-14 campaign and averaged 13.8 points, 7.2 rebounds and 4.6 assists per game. However, he has been a journeyman since and played for the Charlotte Hornets, Los Angeles Clippers, Memphis Grizzlies, New Orleans Pelicans, Minnesota Timberwolves, Pacers again and Lakers over the last five seasons. He suited up for three different teams in 2016-17 alone.
Stephenson shot 37.1 percent from deep in 2018-19 on his way to averaging 7.2 points, 3.2 rebounds and 2.1 assists per game.
When he was a young player with the Indiana Pacers, just two years out of high school back in 2011-12, his cockiness and physical style of play during Pacer practice sessions rubbed some of the veteran players, like Dahntay Jones, the wrong way.
In the locker room after one such competitive practice, Jones started a fight with Stephenson, which was soon broken up. Upon hearing of the altercation, Pacers President Larry Bird came down to the locker room.
According to a highly reliable source who was in that room, Bird read the team the riot act. He told those players, which included Paul George, Roy Hibbert, Danny Granger, and David West,
"Lay off the kid. He's possibly the most talented player in this room and you need to encourage him to mature and to get better. He makes us a better team."
Less than a month after that 2012 season ended, Bird traded Dahntay Jones to the Dallas Mavericks and handed Jones' job, playing the wing from the big guard or small forward position, to Lance Stephenson.
Stephenson would go on to become a key part of the Pacers teams of that era, leading the league in triple doubles in 2013-14. He was just 22 years old that season and his future as an NBA star seemed in place. He, along with George led the Pacers to memorable Eastern Conference finals against the LeBron James-Dwyane Wade-led Miami Heat, in 2013 and 2014, each series concluding with a game seven.
Stephenson was on his way, or so it seemed.
With an expiring contract in 2014, Stephenson, flourishing in Indiana, was expecting a financial reward commensurate with his exciting play for the Pacers. Instead, they underwhelmed him, leading to his acceptance of a three-year, $29 million deal from the Charlotte Hornets.
It started a league-wide sojourn for Born Ready that took him to six more teams, all with different styles and coaches. Stephenson found out he didn't easily fit into the roles each coach wanted from him.
H is now at a basketball crossroads, which will be leading to the same country fellow Lincoln High School stars, Stephon Marbury and Sebastian Telfair, were forced to explore. Marbury, who had worn out his welcome in the NBA at age 30, became a national legend in China, on a par with Yao Ming. A statue was built in Marbury's likeness in Beijing, where he led that team to two consecutive CBA championships.
Telfair used the Chinese Basketball Association as a launching point to get back into the NBA. He averaged 25 points per game overseas and the Oklahoma City Thunder signed him to a series of 10-day contracts though he wasn't able to parlay that into a long-term commitment from the NBA.
Stephenson is hoping to play well in China, and upon the end of the CBA season in February, 2020, come back to the states to help an NBA team make the playoffs.
Liaoning Province in China is in the northeast sector of the country, bordering North Korea. The NBA already has one of its old stars, Dennis Rodman, who pals around with North Korean dictator, Kim Jong-Un. It wouldn't shock anyone if Lance Stephenson becomes a national hero in China or, begins basketball clinics in North Korea. Two Brooklyn kids, Stephenson and Marbury, from the same high school, using the power of sports to dominate the socio-athletic-political spectrum of two Asian powers.
One gets the feeling Born Ready, always happiest when he could just be a big kid with a ball in his hands, will somehow find his way back to the United States to play basketball again, whether it's in the NBA or on a black top in a playground.