by Scott Mandel
A friend of mine, a New York Post sports columnist named Mike Vaccaro, recently posted photos on Facebook of a minor league game he attended in the baseball hotbed of Rancho Cucamonga, California. The smallish stadium and the homey atmosphere were all captured beautifully by his cell-phone camera bringing back some childhood memories for yours truly.
Rancho Cucamonga, a city of about 177,000 residents located just south of the foothills of the San Gabriel Mountains and Angeles National Forest in San Bernardino County, is a perfect locale for a minor league baseball franchise. It is about 37 miles east of Downtown Los Angeles, just close enough to be near a media and population center but far enough to still be described as a sleepy, relaxed town. The city's seal, which centers on a cluster of grapes, alludes to Rancho's agricultural history as a producer of great wines.
Seeing Vaccaro's pictures elicited wonderful memories about the experience I had at my first minor league baseball game in 1968, when I was a puny kid who dreamed of being a baseball player, someday.
My dad, a pitcher of some renown at James Monroe High School in the Bronx, New York along with a teammate named Hank Greenberg, loved to tell stories about his pitching exploits and his days roaming the Bronx fields with the future Hall of Fame slugger when they were 18-years old.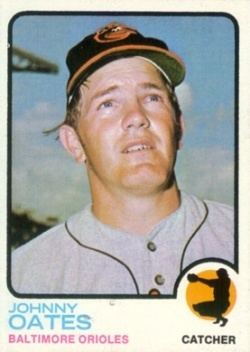 I hadn't been to many baseball games at that stage of life but found out in the Spring of '68 that our family would be taking a plane trip to Miami Beach to visit my grandparents. When we arrived in south Florida, I was thrilled to learn we'd be going to watch the Miami Marlins, a Single-A affiliate of the Baltimore Orioles on one of the nights.
The Marlins were a good team, with a winning record and several players achieving high statistical objectives. I even remember some of their names, today. Stan Martin at second base. Pedro Gomez, their 33-year old slugging outfielder. Larry Johnson, the slick-fielding first baseman. Or, Mark Hershman, the righty with the 12 to 6 curve ball. I don't know why I can remember these players, most of whom were in their late teens or early 20s. Maybe it was the close proximity to the field offered by the small Miami ballpark. But, all these years later, those names have stuck with me.
They also had a young catcher named Johnny Oates, playing in his second season of professional baseball. Johnny, as it turned out, became the key element to my whole experience that night because unlike most current-day major leaguers, minor league players make themselves accessible to the fans and to the communities they are playing in.
Before the game, as I was asking Johnny for his autograph (which must have thrilled him, too), he told me he was 21 going on 22 years of age, which seemed really old to me. He said he was the catcher and he was from Virginia. The whole conversation took about 30 seconds but my world had changed. I, too, wanted to be a catcher. The next catcher for the Yankees. And, I wanted to meet more people from Virginia. Or Florida. The world seemed so vast, at that point.
As it turned out for Johnny Oates, he made it to the major leagues less than two years later, when he was brought up in 1970 to catch for the best team in the game, the Baltimore Orioles, who had miraculously lost the World Series the previous season to the New York Mets. Becoming a major league member of the Orioles, with Hall of Famers like Frank and Brooks Robinson, guys like Boog Powell and Don Buford, and that amazing pitching staff he got to catch, had to be heady stuff for the youngster from Virginia. Jim Palmer (another Hall of Famer), Dave McNally, Mike Cuellar were his battery mates. Quite a jump up the ladder from the single-A Marlins.
Johnny carved out a terrific career in the majors, playing for 11 years and gaining the respect of the baseball community as an excellent baseball man, which led to his being named a manager in the Yankees farm system almost the day after he retired as a player, at age 35.
Oates eventually became a major league manager in 1991, replacing his former teammate, the legendary Frank Robinson as the manager of his first big league team, the Baltimore Orioles, where Johnny would win the Manager of the Year award in 1993.
Despite being let go by the Orioles' new owner, Peter Angelos, in 1994, Oates was quickly hired by the Texas Rangers, who had just fired their previous manager, Kevin Kennedy. Oates proceeded to lead the Rangers to their first playoff appearance in team history during the 1996 season.
Oates won the American League Manager of the Year Award for a second time, in 1996, sharing honors with the Yankees' Joe Torre and a third time, in 1998.
I wrote to Johnny Oates when he was diagnosed with cancer while managing the Rangers. I took that opportunity to remind him of how nice he had been to a wide-eyed little kid in Miami Beach, a kid who never forgot that kindness. I mentioned how life-changing an experience it had been to get to talk to a "real" baseball player.

Johnny sent back a hand-written five-page letter, when he was in the middle of his final battle with cancer. His memories of those days were sharp and brought to life again by his elegant prose and recollections of his days as a Miami Marlin, in the lowest level of minor league baseball.
Johnny Oates passed away in 2004. He was 58 years old. Even as a Single-A baseball player, he was as big league as one could get.
A final note to Mike Vaccaro: I hope you got to observe a bunch of kids talking to "real players" at that game in Rancho Cucamonga. It's life-altering stuff.