Cory Booker is running high on my list for POTUS…Any politician who played major college football and can make an inside cut along the sideline and add YAC's (Yards After Catch) by making a future NFL star, Todd Lyght of Notre Dame look silly, gets my attention. He also found the seam on his second catch, a talent only future presidents and NFL tight ends, can develop.
Booker played football at Northern Valley Regional High School at Old Tappan (that's the whole name) in New Jersey, where he saw reps at both defensive back and wide receiver/tight end. When Booker was there, he was a sought-after recruit.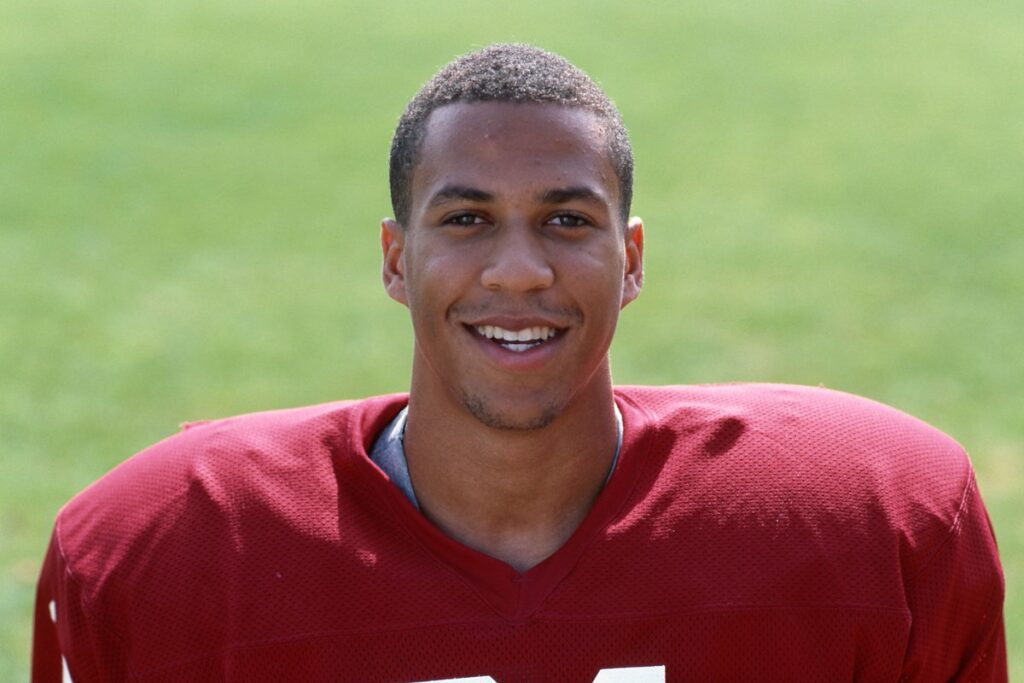 If Booker were a recruit now, he'd probably be a four-star.
Booker didn't play football until his freshman year of high school. As a senior in 1986, he was named the Gatorade New Jersey Football Player of the Year, and also earned a spot on theUSA Today All-USA high school team as a defensive back. That year, he caught 46 passes for 589 yards and six touchdowns, and he made 53 solo tackles and nine interceptions as a safety. He was an AP all-state DB in high school, too.
Booker ended up signing with Stanford, where he played tight end. His decision was mostly focused on academics instead of football.
"I'll never forget that that year, U.S. News & World Report academically ranked the colleges and they ranked Stanford over Harvard and Yale as the number one academic school in the country," Booker has said. "That sealed it for me. I was like, 'If I have a chance to get a football scholarship to the top academic school, I'm going to take that opportunity,' because even back then, I realized that football was going to be my ticket and not my destination."
Before he signed, his recruiters included Duke's Steve Spurrier, Notre Dame's Lou Holtz, and even former president Gerald Ford, who wanted Booker to play at his alma mater, Michigan. Because he played defensive back, receiver, and tight end, it's fair to guess Booker would have been listed as an athlete as a recruit. He appears to have had serious offers from Michigan and Notre Dame, and he racked up accolades in a state that now produces a good number of blue-chips. Four stars seems reasonable.